TURTLE FUND MISSION
At Pacsafe, the sea turtle symbolizes the intrepid, global traveler. We are committed to supporting a world with healthy oceans and coastlines where all marine turtles, can travel and flourish in a safe environment. The Pacsafe Turtle Fund was launched in 2014 with the aim of supporting the conservation efforts of endangered sea turtles globally by providing annual grants to sea turtle conservation projects.
IS A WORLD WHERE MARINE TURTLES THRIVE IN HEALTHY OCEANS THE WORLD OVER, SAFE AGAINST THE THREAT OF EXTINCTION.
Migrating the globe with its home on its back, the turtle symbolizes endurance, wisdom and life in balance with the environment. These majestic creatures inspire Pacsafe's mission to help people explore the world safely and respectfully, represented in our logo since the very beginning. 

Since 2014 we have been able to support projects such as The Olive Ridley Project and Fauna & Flora International, which work to rescue turtles that have been caught in discarded fishing nets, build hatcheries for nesting mothers, patrol beaches against threats like egg poaching and promote sustainable practices among coastal communities where turtles live.

Recipient of the TGA Community Service Award 2017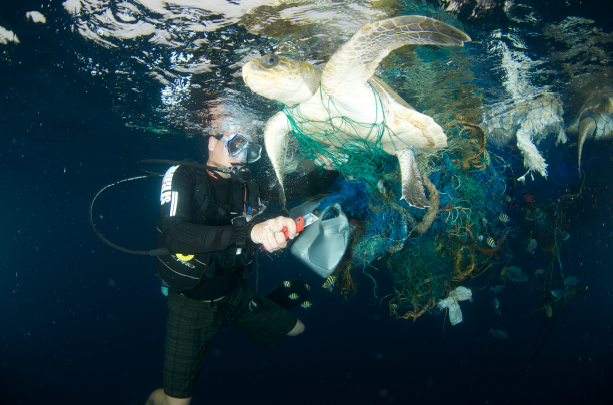 About the project
The Olive Ridley Project exists to help rid the Indian Ocean of ghost nets - discarded fishing gear, which pose a threat to sea turtles especially vulnerable to entanglement. Every year thousands of turtles and other marine life are caught in these nets, causing stress, dehydration, starvation, and eventually death.